A1 TAXI SERVICE
FLACKWELL HEATH
01628 851466 / 01494 441000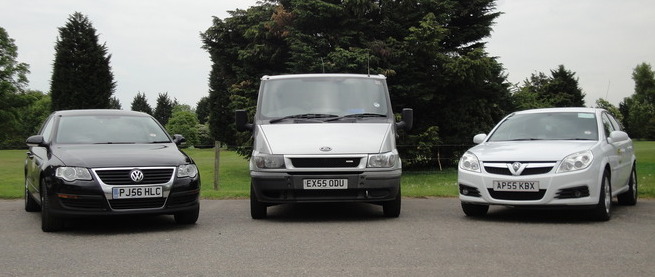 info @ a1taxiservice.co.uk
Established in 1968 in the Heart of South Bucks. A1 Taxi Service boasts a large fleet of 30 vehicles operating in and around the High Wycombe area. Operating over 25 (4 seater) saloon and estate cars, and a selection of 6/8 seater minibuses, a fast and efficient service operates 24 hours a day, 365 days a year from our computer controlled with full Data & Vehicle tracking capability in a conveniently situated office in the village of Flackwell Heath.
Our driver selection ensures A1 Taxi drivers to be both polite, smart, and aiming to provide you with the best possible service. All drivers are vetted by the Criminal Records Bureau & Wycombe District Council.
Naturally we operate a complete service to and from all the major airports in the UK, including Stansted, London City, Gatwick, Heathrow & Luton. Take advantage of this service from only £27.50
A1 Taxis is a Private Family run business, who specialise in all types of taxi work. They ensure each driver has an interest in customer relations, and aided by our state of the art computerised data booking and dispatch systems supplied by Autocab you get your taxi at the right time and at the right place. Whilst there is no limit to the maximum driver hours, A1 Taxi believes that in order to ensure your driver is alert and safe to drive with, it is necessary to impose hour limitations and rest periods to give our customers peace of mind. It come's without saying that all our vehicles are maintained to a very high standard and tested every 12 months for road worthiness. Documentation associated with the vehicle is also checked by Wycombe District Council so that you can rest assured that they are properly taxed, MoT'd and insured.
On occasions, you may require a driver only. We are able to supply you with a suitably dressed driver, to be at your service, to drive your own vehicle. We also provide a 24 hour, 7 day, national same day courier service. Within minutes of your call, your letter, parcel or package will be on route to it's destination. If it fits one of our vehicles, we will deliver it.....fast. We deal on a daily basis with many different forms of businesses, i.e. Hospitals, Banks, Solicitors etc., but the one thing they have in common is that they find it easier to pay for their taxis monthly, than have to find the money out of petty cash. Our computerised account facilities (which itemises every job completed with the time and day details, so that you can keep an eye on what taxis are used) takes care of that. Invoices are sent out at the end of each week for payment, which can be made by cheque or BACS. Please call for further details. Our business is getting you to yours. Over 50% of our work is taking people from one business to another. We are confident that our business to business service will be of use to you.
Taxi High Wycombe - Taxi Flackwell Heath - Heathrow Airport Taxi Transfer to High Wycombe - Taxi Loudwater - Taxi Marlow - Taxi Beaconsfield - Gatwick Airport Transfer to High Wycombe - Luton Aiport Taxi Transfer to High Wycombe - Wooburn Green Taxi - Beaconsfield Station Taxi - High Wycombe Station Taxi - Taxi Bourne End - Heathrow Airport Taxi Transfer to Beaconsfield - Gatwick Airport Transfer to Beaconsfield - Luton Aiport Taxi Transfer to Beaconsfield - Marlow Station Taxi - Marlow Taxi - Airport Taxi from High Wycombe - Airport Taxi from Bourne End - Airport Taxi from Flackwell Heath - Airport Taxi from Beaconsfield